LRPAD – the multitouch controller for Lightroom
LRPAD looks like an interesting method of controlling Lightroom via an iPad. It consists of a $9.99 application for your iPad and a beta Plugin for Lightroom (which is free to download). You also need to connect via WiFi.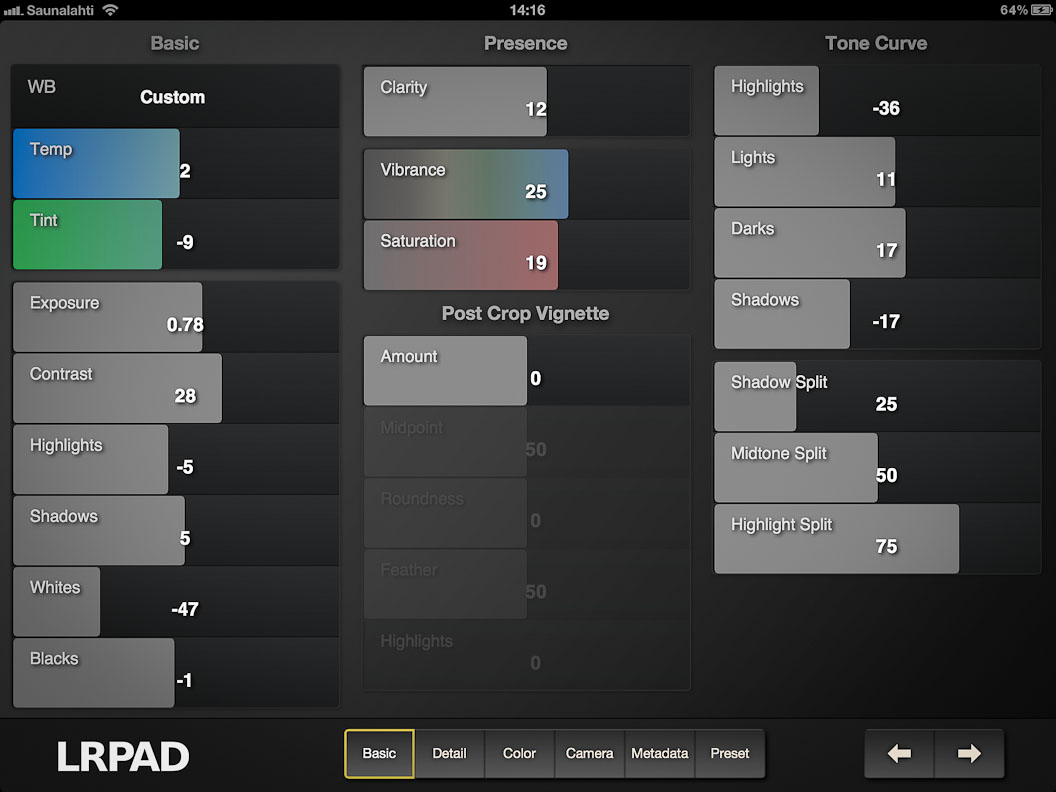 Develop panels are controllable using the iPad's multitouch interface, pressing and pushing discrete modules until you get the look you require.
It is probably more interesting as an example of what is possible with the iPad rather than as a hugely useful tool, but there might be occasions where you wish to be with a client away from the computer and manipulating images.
I think a lot of Lightroom and iPad users would secretly prefer a version of Lightroom for the iPad!
Update: Phil Mabey from iPad Creative (@philmabs) pointed me at Photosmith, which is going to be a travel sized companion to Lightroom. It is great to see developers are looking at the possibilities, since the iPad has all the makings of a valuable in the field companion to a shoot.
Update 2: a quick review of LRPAD by Séan McCormack