Sunday, December 13th, 2009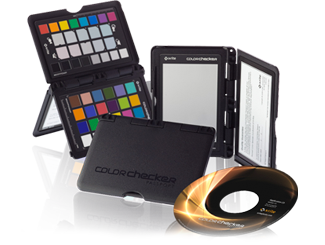 The X-Rite ColorChecker Passport offers a stand-alone camera DNG profiling and RAW workflow solution for use within a RAW file editor. It consists of a pack of Creative Enhancement Targets, Classic Targets and White Balance Targets.
It comes with a Lightroom plug-in. The process allows you to shoot a color target, convert/save as a DNG, drop it on to the ColorChecker Passport software and create a DNG profile. This can then be applied to an image, a preset created and then applied to many images within Lightroom. (That is the quickest and simplest description of it!)
This seriously useful piece of kit has already been reviewed by Michael Reichmann on both his Luminous Landscape site and in the latest Luminous Landscape Video Journal and a video is available on the X-Rite site describing how to use it.
What is really nice is that you can register for, download the software and use it with existing Gretag Macbeth charts all for free. You will, of course, benefit from far more by buying the whole package, but as a try before you buy it is well worth it.